You can cancel your B&N Audiobooks Subscription at any time. To do so, simply follow the below instructions.
1. Go to BN.com/Account and sign in to your account if necessary
2. Scroll down to the Digital Content box and click Manage Your B&N Audiobooks Subscription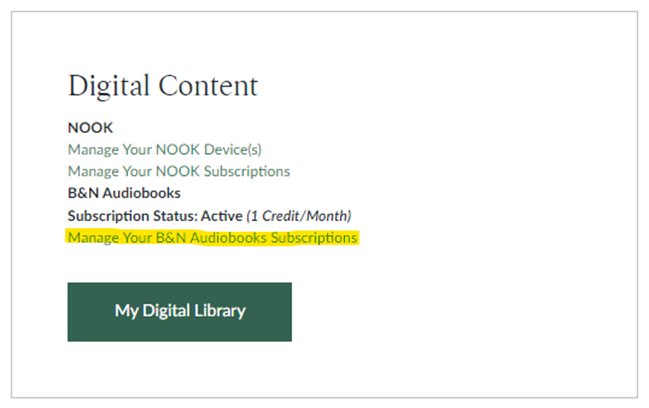 3. Scroll down to the Your Subscription box and click Cancel Subscription button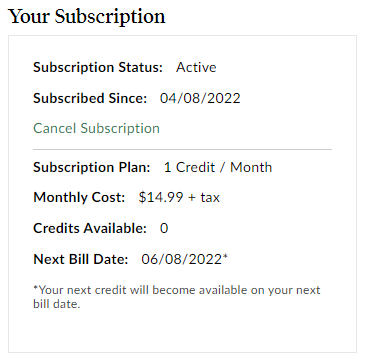 4. Click Continue to Cancellation to confirm your request to cancel.