It's fast and easy to redeem your Barnes & Noble coupon online!
1. Search for your items and add them to your Shopping Cart.
2. Enter your coupon code in the Apply Coupon Code field, then click "Apply".
Or, you can apply the coupon on the Submit Order screen: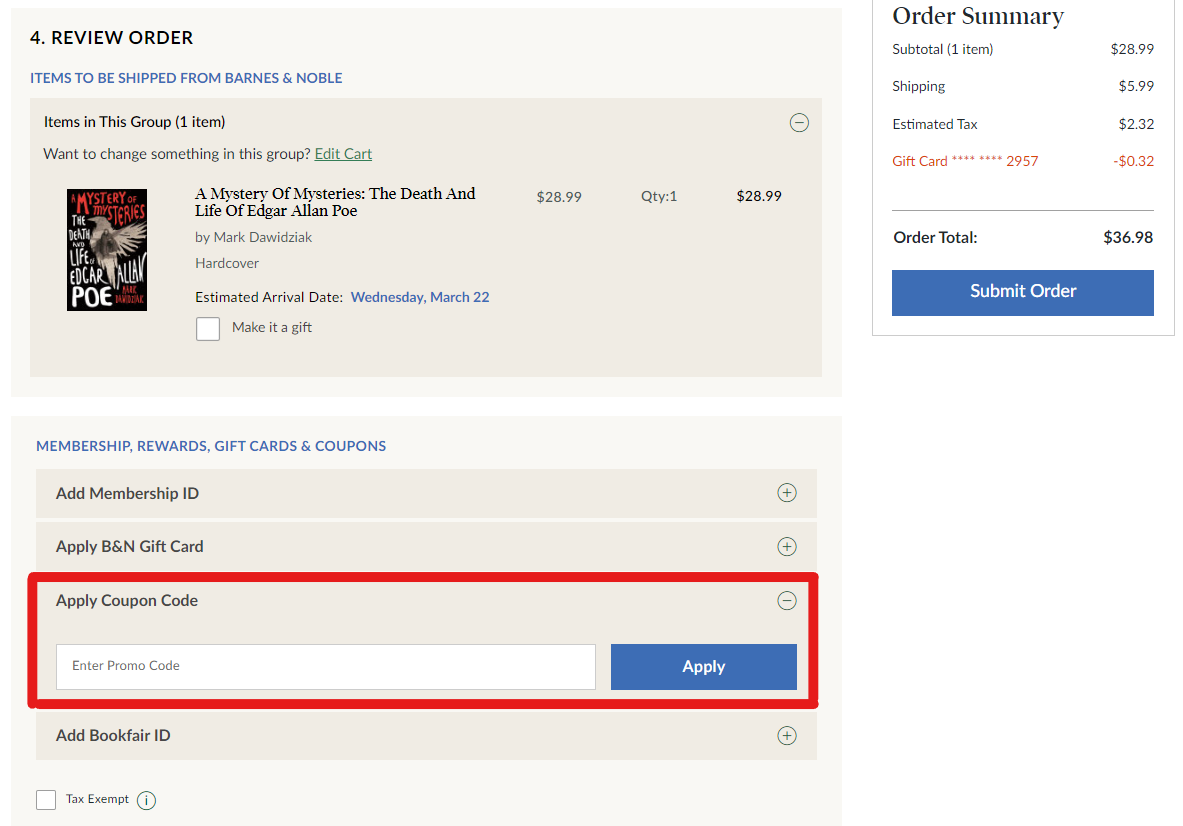 3. If the coupon was successfully applied a new box will appear displaying the code that was used and an option to remove it from the order, if desired.
4. Once the coupon is applied and you are ready to Checkout, click "Continue" to proceed.
NOTE: Unless otherwise specified in the terms and conditions of the coupon you are using, coupons cannot be combined. Only one coupon can be applied per order.