Masterpass is a digital wallet option offered by MasterCard that is now available on BN.com to use as payment for online orders.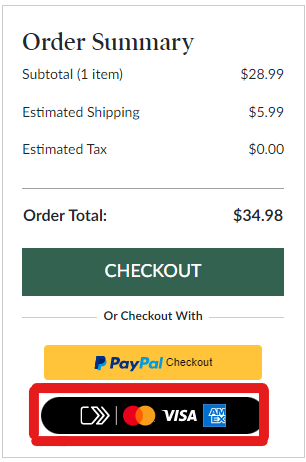 Masterpass allows you to store your Visa, Mastercard, Discover, or other credit/debit cards and use those payment methods through Masterpass to expedite the checkout process.
Note: At this time, Diner's Club and American Express are not accepted methods to use with Masterpass.
When applying Masterpass to an order, it cannot be combined with PayPal or other credit cards on the order.
To use Masterpass, click the Masterpass icon in the Checkout process, enter the email address and password associated with your Masterpass account (may be different from your BN.com information), select the card and shipping address you want to use within the Masterpass page, and click Continue. You will be redirected back to BN.com to complete the order.